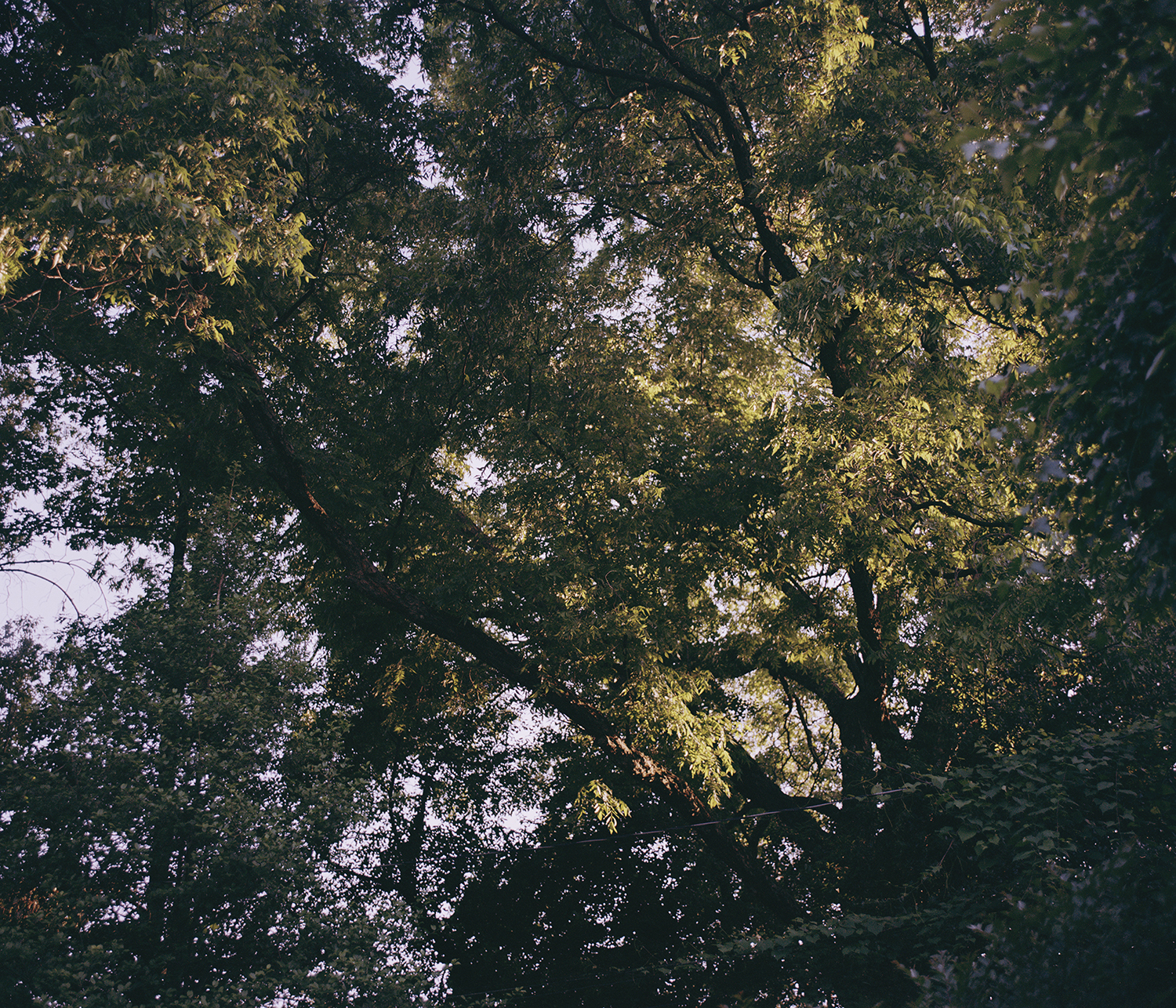 someone saved my life tonight
ellie musgrave


This is an ongoing series of work dealing with subject matters such as memory, loss, and uncertainty.

These images depict the stage in which I take everything off the wall and reapply what actually matters, in which I pull out all the weeds. This is the stage in which I tread alongside trepidation, hanging by a thread over despondency. I often have nightmares of events out of my control, events for which I'm never physically involved - I only hear about them secondhand. This disquiet is mirrored by the inevitable variables behind the practice of film photography, specifically in the photographs taken miles away from where I live, of subjects not accessible in my day-to-day life.

I regain calm in the minutiae of these seemingly dull moments. I use my conscious artistry to abate my subconscious anxieties: setting aside an extra moment to take in how the wind moves the branches of the tree in front of the house I grew up in, the divots in the road, the sunlight through my nephew's hair. These images are tremors along the muscle I am exercising in defiance of a perceived lack of control.

___

Originally from Silver Spring, MD, Ellie Musgrave is a photographer and writer living and working in Brooklyn, NY.